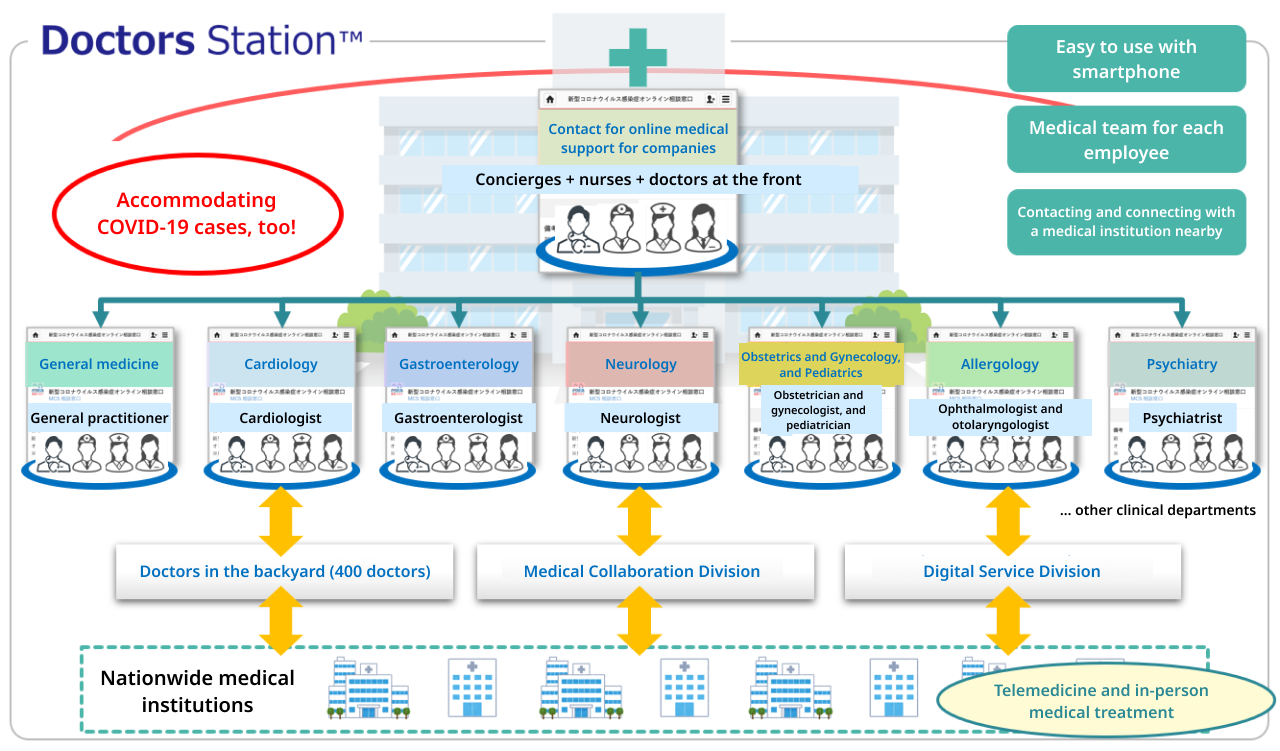 Through medical collaboration by connecting hospitals and clinics online, we have now announced that we started the provision of Doctors Station™, an online medical support service for companies that supports users in receiving various treatments in order to stay healthy.
In light of the enormous impact and damage of the unprecedented COVID-19 pandemic, we have released the Doctors Station™ for COVID-19 Antibody Test – with Online Medical Support –, which is a package of a COVID-19 antibody test kit and online medical support, as the first part of a medical collaboration.
By providing this new medical support service, which is totally different from existing online health consultations, we will improve accessibility to medical care and protect community medicine to contribute to the health enhancement of users.
Moreover, we will expand the Doctors Station™ business and strive to contribute to society by improving user convenience through the extension of a range of applicable diseases, not only COVID-19.
Click here for the press release: https://prtimes.jp/main/html/rd/p/000000006.000051229.html